AFRICANS CELEBRATE THE SUCCESS OF AFRICAN CONTINENTAL FREE TRADE AREA (AfCFTA2018).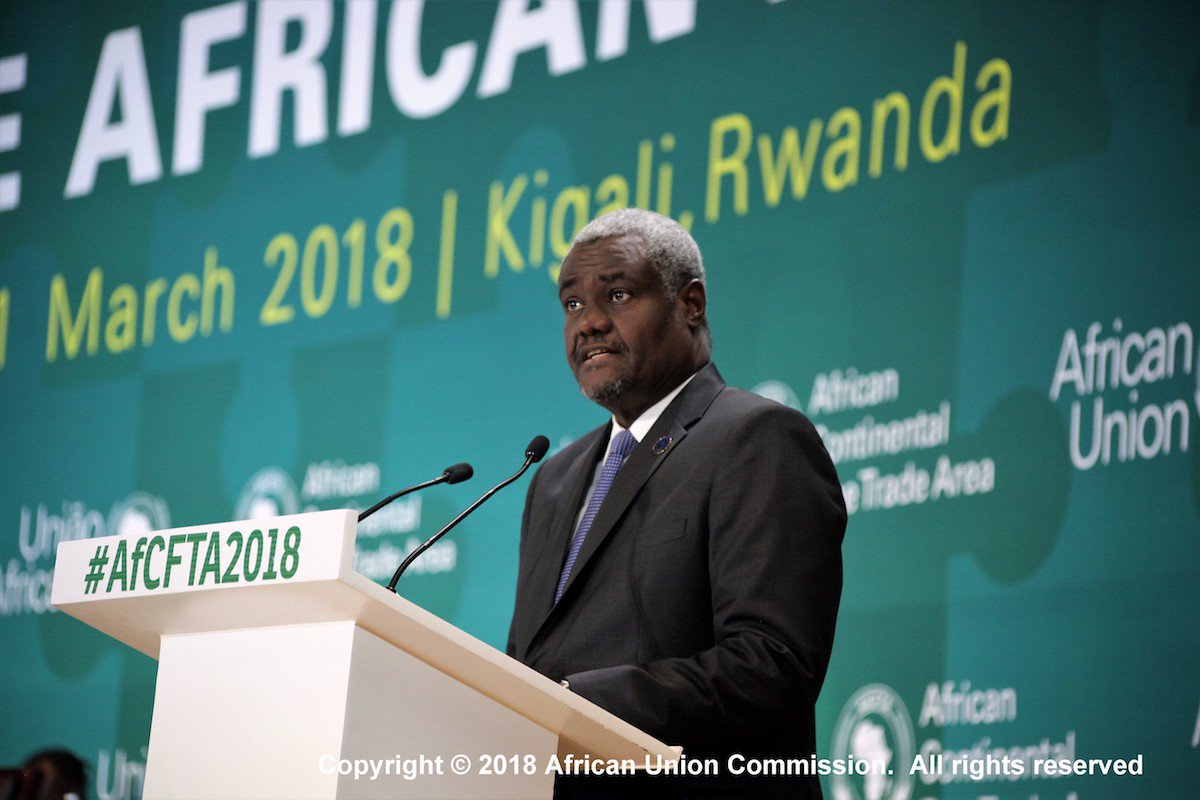 Forty-four African countries have signed up to a historic trade agreement aimed at paving the way for a liberalized market for goods and services across the continent.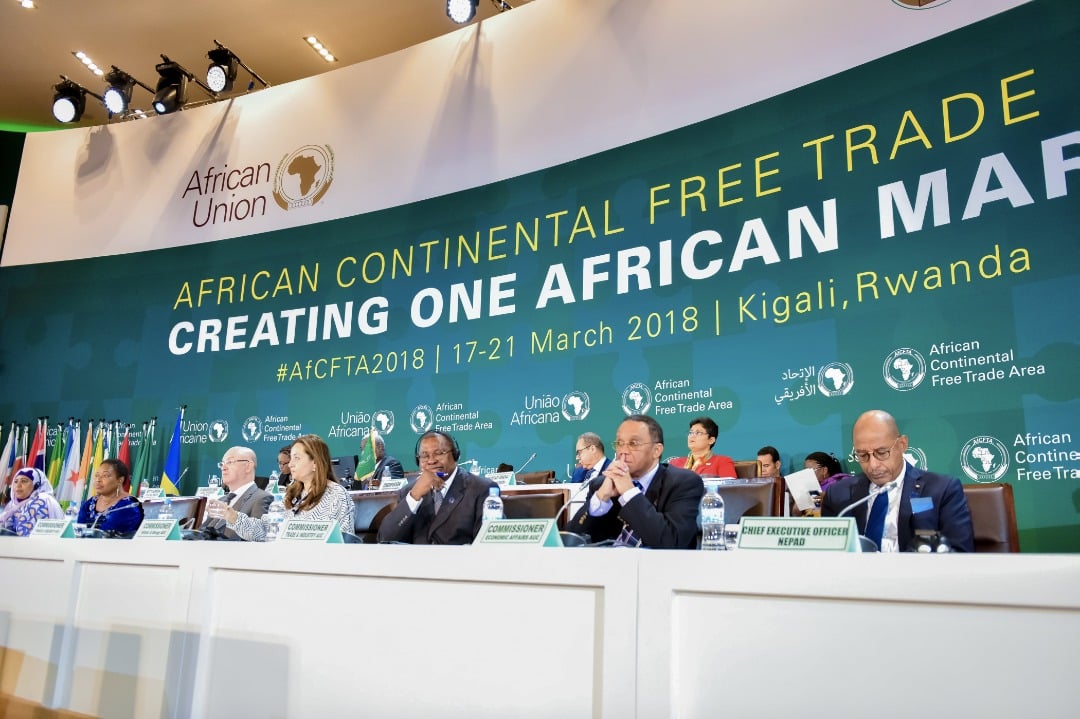 The African Continental Free Trade Area (AfCFTA), an agreement cast in the mold of the European Union's version was signed during the 10th Ordinary Session of African Union Heads of State summit held in the Rwandan capital, Kigali.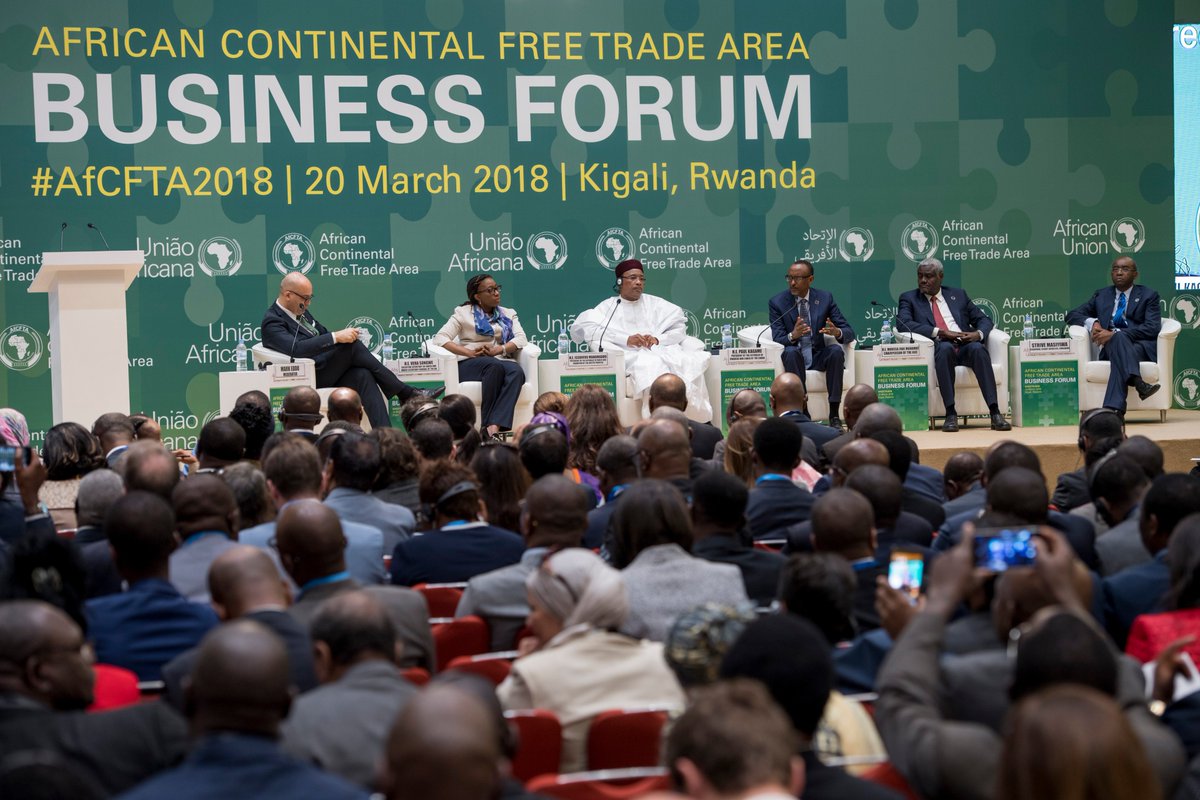 The AfCFTA gives birth to the world's largest free trade area since the World Trade Organization which was formed in 1995. A total of nineteen presidents were present whiles a number of Prime Ministers and government representatives also signed for their respective countries.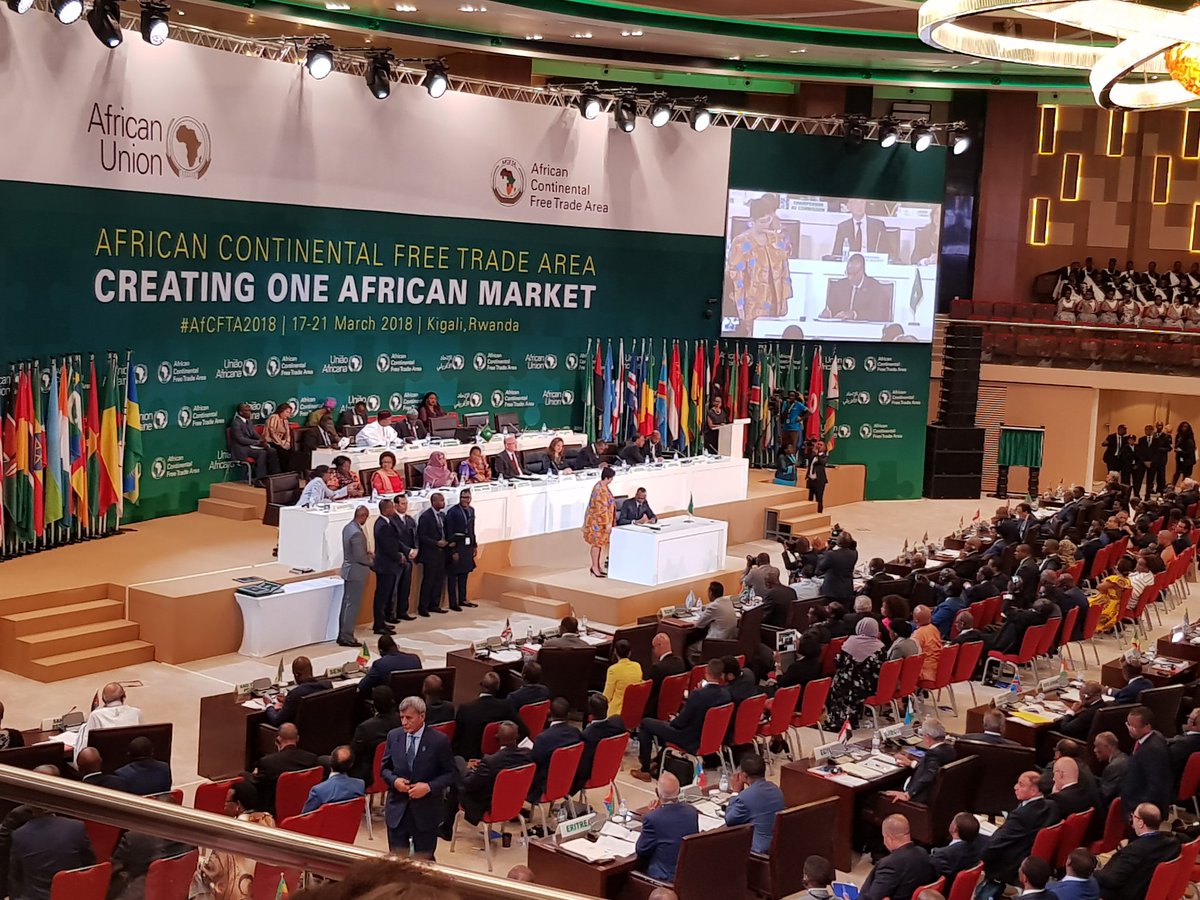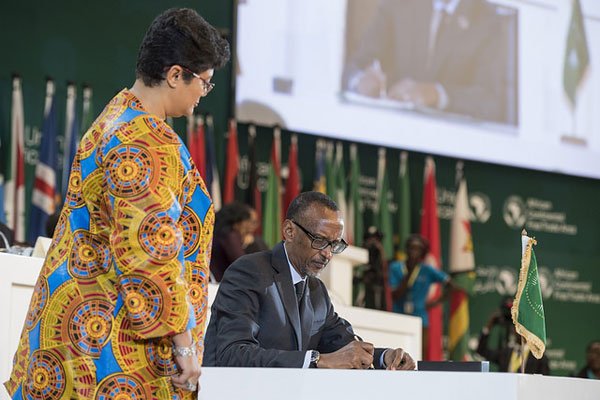 In remarks on Tuesday during deliberations, host and current African Union (A.U.) president, Paul Kagame said: "This agreement is about trade in goods and services. These are the kinds of complex products that drive high income economies."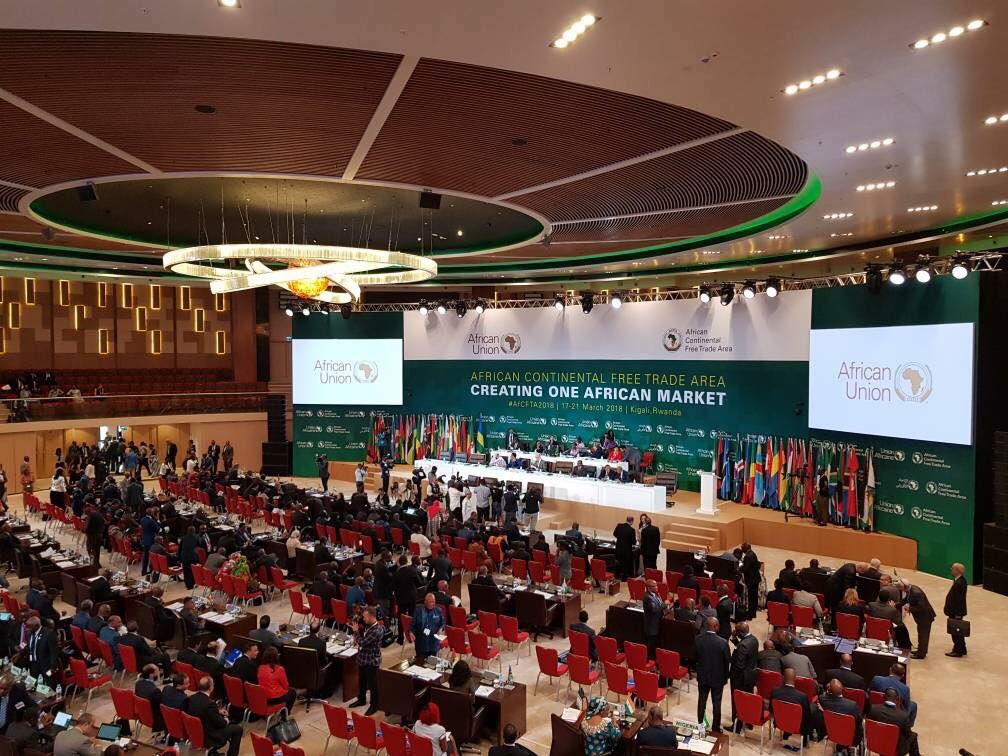 Under the theme: "Creating One African Market," the initiative falls under the Agenda 2063 of the A.U. According to estimates, if all 55 members states of the AU ratify it, the agreement will bring together 1.2 billion people with a combined gross domestic product (
GDP
) of more than 2 trillion US Dollars.
Therefore, on behalf of African Union Students' Council (AUSC)"For The Better Africa We Deserve" , the Office of the President and Founder wishes to inform the public that It is a pleasure for all young intellectuals of the continent of Africa and those in Diaspora, to have this opened worldwide bigest market that will contribute in developping Africans with free trade policies implementations from all coners of the continent, thus to create new jobs to youth and defeat long lasting poverty in our communities as it has been transimited from generations to generations.
*Countries and Signatories that have signed the #AfCFTA in Rwanda*
1.Niger – President Mahamadou Issoufou
2.Rwanda – President Paul Kagame
3.Tchad – President Idriss Déby
4.Angola – President João Lourenço
5.Central African Republic – President Faustin-Archange Touadéra
6. Comoros – President Azali Assoumani
7. The Republic of Congo – President Denis Sassou Nguesso
8. Djibouti – President Ismaïl Omar Guelleh
9. Ghana – President Nana Akufo-Addo
10. Gambia – President Adama Barrow
11. Gabon – President Ali Bongo Ondimba
12. Kenya – President Uhuru Kenyatta
13. Mozambique - Filipe Nyusi
14. Sahrawi Arab Democratic Republic – President Mohamed Abdelaziz
15. Senegal - Prresident Macky Sall
16. South Africa – President Cyril Ramaphosa
17. Sudan – President Omar al-Bashir
18. Mauritania – President Mohamed Ould Abdel Aziz
19.Zimbabwe – President Emmerson Mnangagwa
20. Cote D'ivoire – Vice President Daniel Kablan Duncan
21.Seychelles –Vincent Meriton - Vice President
22. Algeria –Ahmed Ouyahia - Prime Minister
23.Equatorial Guinea – Francisco Pascual Obama Asue - Prime Minister
24.Lesotho – Tom Thabane - Prime Minister
25. Morocco – Saadeddine Othmani - Prime Minister
26. Swaziland - Barnabas Sibusiso Dlamini, Prime Minister
27. Tanzania – Kassim Majaliwa, Prime Minister
28.Tunisia - Youssef Chahed, Prime Minister
29.Benin - Aurélien Agbénonci, Minister for Foreign Affairs
30. Burkina Faso - Alpha Barry, Minister for Foreign Affairs
31. Democratic Republic of Congo - Léonard Okitundu, Minister for Foreign Affairs
32. Guinea - Mamadi Touré, Foreign Affairs Minister
33. Liberia - Gbehzohngar Findley, Foreign Affairs Minister
34.Mali – Minister for Foreign Affairs
35. Somalia – Minister for Foreign Affairs
36. South Sudan – Minister for Foreign Affairs
37. Uganda – Sam Kutesa, Minister for Foreign Affairs
38. São Tomé and Príncipe – Cabinet Minister
39. Togo – Minister for Cooperation and Integration
40. Malawi – Emmanuel Fabiano, Foreign Affairs Minister
41. Cameroon – Finance Minister
42.Cape Verde –Tourism, Industry and Energy Minister
43. Libya – Mohamed Taha Siala, Minister of Foreign Affairs
44. Madagascar – Henry Rabary Njaka, Minister of Foreign Affairs
45. Zambia* – Joe Malanji, Minister of Foreign Affairs
46. Egypt – Tarek Kabil, Trade & Industry Minister
47. Mauritius – Vishnu Lutchmeenaraidoo, Foreign Affairs Minister
48. Ethiopia – Bekele Bulado, Trade Trade
49. Namibia* – Minister of Industrialization
50. Botswana* – Minister for Trade
*Final tally*:
1. #AfCFTA : 44 countries
2. Kigali Declaration: 43 countries
3. Protocol on Free Movement of People: 27 countries
*#AfricaWeWant*
Approved by
H.E IRAGUHA BANDORA Yves
President and Founder of African Union Students' Council (AUSC)"For The Better Africa We Deserve"
P.O.Box: 6998 Kigali-Rwanda.
More
information on the
event activities
were found attached here in below to keep reading and share good new: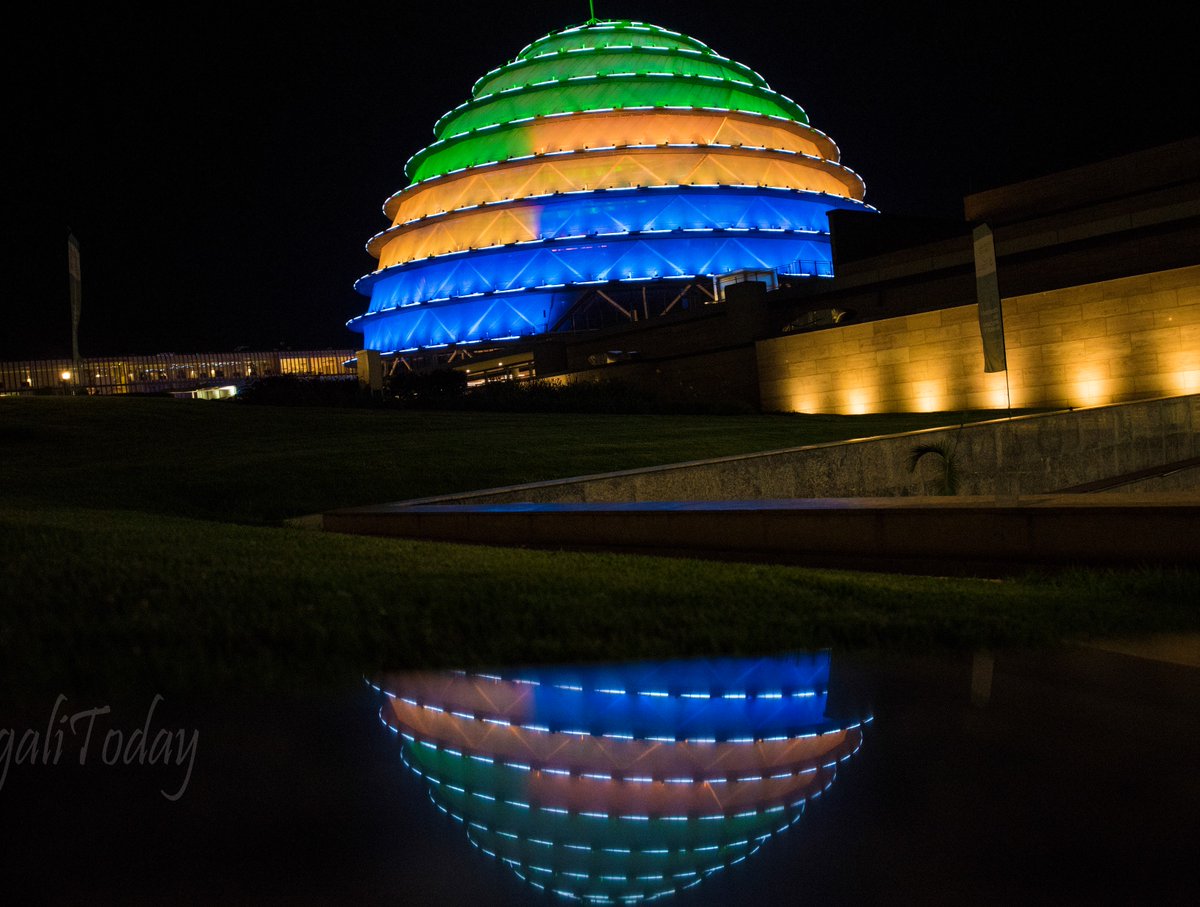 Final tally:
1.
#
AfCFTA
: 44 countries
2. Kigali Declaration: 43 countries
3. Protocol on Free Movement of People: 27 countries
#
AfCFTA2018
The failure to attend by Nigerian president Muhammadu Buhari who leads Africa's largest economy and Uganda's Yoweri Museveni had analysts worried. Ugandan Foreign Affairs minister attended and signed. Nigeria did not sign.
Analysts say Buhari may have caved under pressure from local labour unions and big corporations who have opposed the treaty saying it would harm the local economy
"If Nigeria does not join, it will have an impact definitely. Nigeria is 190 million population country, it's a large economy. So we hope that Nigeria will not pull out of it.
"Nigeria had already been part of the process of building it, we think it's just maybe one step back that they are taking to review," Alpha Sy, an analyst said.